Labrador Labs (CEOs: Jinseok Kim and Heejo Lee), a Software Composition Analysis (SCA) solution provider company, has started to supply the global market as Korea's first SBOM (Software Bill of Materials) solution. Labrador Labs announced the purchase agreement with Intuitive Surgical, a global surgical robot manufacturer in the U.S., for the use of Labrador SBOM solution.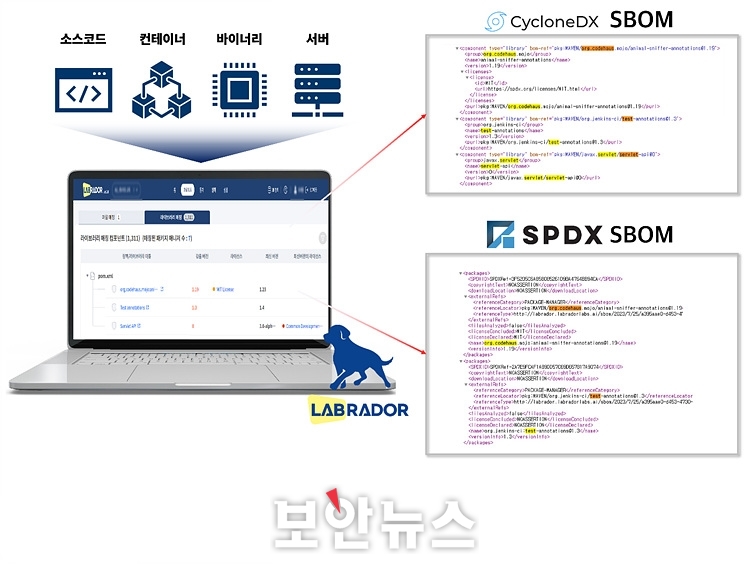 Submitting SBOM for software used in device manufacturing is a software supply chain security enhancement mandated by U.S. Executive Order EO 14028 and European CRA legislation. Intuitive Surgical is a global company that was founded in 1995 and launched the da Vinci Surgical System in 1999, the first robotic-assisted surgical system cleared by the FDA for general laparoscopic surgery.
According to the U.S. Food and Drug Administration's (FDA) guidance on strengthening cybersecurity regulations for new medical devices published in March this year, medical device manufacturers will be required to submit SBOMs containing information on software embedded in medical devices starting in April, making the use of automated tools that provide SBOMs essential. In response, Intuitive Surgical selected Labrador as its SBOM solution to automate the manual management of SBOMs to improve accuracy while managing regulatory changes and legal issues in the market.
With the steady increase in attacks on software supply chains in recent years, the need for SBOM also has increased significantly. Accurate software component analysis is crucial for the creation of SBOM. The Labrador solution analyzes OSS within user software to generate an accurate SBOM, and its strengths include excellent vulnerability detection rate and a convenient backporting patching method that allows code-level modifications.
Labrador SBOM solution's greatest advantage is its superior 3-layer micro-analysis technology. Based on the core patented technologies, 'CENTRIS' and 'VUDDY' algorithms, which are officially approved in Korea and the United States, Labrador Solution provides significantly higher software component detection rate and precision rate than other local and global solutions.
"Through this agreement with Intuitive Surgical, Labrador Labs became the first Korean company to export SBOM solutions to the global market in competition overseas. With this contract, Labrador Labs will have a global manufacturing customer reference and become a leading SBOM company in the market." said Jinseok Kim, CEO of Labrador Labs.
Labrador Labs' technology is recognized at domestic field as well as abroad. It is evaluated as the most competitive SBOM tool for domestic financial field as it supportis the establishment of a management system in line with the 'Checklist for Open Source Software Management Procedures' in the 'Guide to Utilizing and Managing Open Source in the Financial Sector', released by the Korea Financial Supervisory Service in December last year. In addition to financial institutions, Labrador solution is also used for open source security verification and management in manufacturing and telecommunication fields.
Original article: https://www.boannews.com/media/view.asp?idx=120502&kind=